On the Road, Thanks to Dad
by Gregg Krech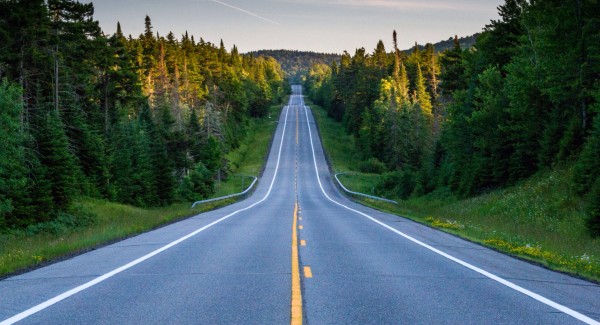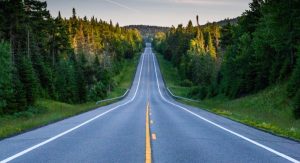 A central theme in my relationship with my father was cars.  It started, of course, further back than I can remember.  I was driven around as a young child to family gatherings, doctor's appointments, restaurants, and school.  I didn't get very far as a child without wheels, and those wheels were paid for and often driven by my dad.
At 16, I obstinately decided I was going to have my own wheels – no more sharing a car with my parents.  I had saved some money and found a 1967 green Mercury Cougar that was cool looking.  It would have been a great car judged on looks alone, but its ability to get me from one place to another was severely hampered by a dysfunctional engine.
On two different occasions I blew a head gasket (major engine problem) while going with my girlfriend on excursions out of the city.  Each time Dad showed up with his own car and a rented tow-bar to pull me home.  Both rescue trips required about two hours of travel each way.  And after each breakdown, he arranged for the mechanic at his workplace to repair the engine at minimal cost.
When I graduated high school, my dad bought me a used Toyota Corolla as a gift.  That got me through my college years. I subsequently moved to Washington, D.C., and my dad offered a sizable down payment on a brand new Toyota Celica.
Now that I was young, single and working, you might expect the car legacy to end, but it didn't.  At age 25 I had major knee surgery, and my full leg cast couldn't deal with the clutch in my manual transmission Celica.  My dad drove his own Buick from Chicago to Virginia and traded cars with me for six months.  When my knee healed, he drove the Celica to Cleveland from Chicago.  I was visiting my girlfriend's parents in Pittsburgh, so it was an easy drive to meet him there and reclaim my sporty car again.
After ten years, my Celica was ready for retirement.  My eye caught sight of a car just recently introduced in the U.S. – the Acura (made by Honda).  I bought a new Acura Integra, and once again my Dad came up with the down payment that made it possible.
In 1992 I moved to Vermont and got married. My Acura was still healthy, but my wife owned an ailing Toyota Corolla that wasn't going to survive New England winters and dirt roads. I found a used all-wheel-drive Subaru near my old home in Virginia.  My dad lent us the money, and we traded the Corolla to a local service station for a good pair of snow tires. We paid my dad back (at no interest) just in time to get a new loan from him on a new Subaru in 1995. We were now a two-Subaru family.
By the time we were adopting our first daughter, it was time to retire the older Subaru and get something "safe" for our child to ride in.  My dad and I agreed that a used Volvo was the way to go – they were like tanks.  He spotted a 1992 Volvo Station Wagon in a parking lot at a commuter train station in Chicago. He had it inspected, negotiated the sale, arranged for some minor repairs, and then drove it from Chicago to Vermont. He delivered it to our home about nine days after we returned from China with our baby girl, Chani. The Volvo came with another personal loan, as did the Kia Minivan that followed, to accommodate a second child and a rescue dog.
I acquired my driver's license on my 16th birthday, and ever since my Dad has made the transition to the next car so much easier.  Whether it was a down payment, a loan or door-to-door delivery, I can't look back at a single vehicle that doesn't somehow bear his stamp of generosity. Oh – and I almost forgot – he also taught me how to drive.
Thanks for helping me to get where I wanted to go, Dad.  I often still think of your kindness.