We invite you to join us for
Fundamentals of Japanese Psychology

from Aug. 26 to Sept. 15, 2023
with Gregg Krech & Linda Anderson Krech, MSW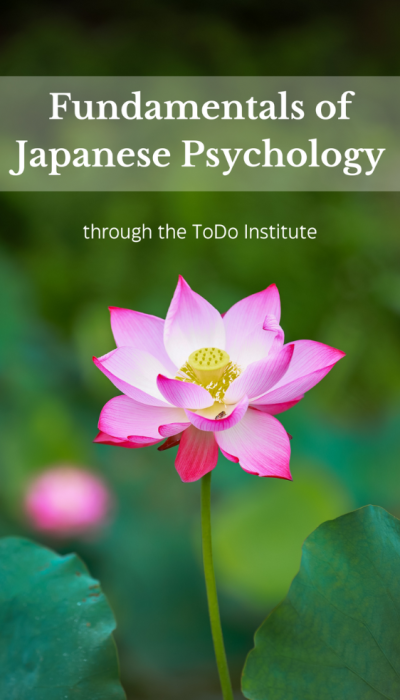 About the Program
This 21-day online training program provides a broad introduction to Japanese Psychology, covering the basics of: Morita Therapy, Naikan, Kaizen, and Living Fully with Illness.
Over the course of three consecutive Saturdays, participants will receive:
● Nine hours of presentation and discussion via zoom (Saturdays 9am-noon ET);
● Two 40-minute individual zoom sessions;
● Access to diverse resources
● Inclusion in an online discussion forum;
● And experiential exercises to study and practice with.
The content of the program includes the following:
Morita Therapy – with roots in Zen Buddhism, this psychological approach offers a refreshing alternative to traditional western approaches to mental health. Rather than focusing on "symptom" reduction, Morita Therapy focuses on constructive and purposeful action, while learning to accept the inevitable ups and downs of experience.
Naikan is a form of self-reflection that developed from Jodo Shinshu Buddhism. The practice involves three illuminating questions that can change our relationships and our understanding of life. The questions are: 1) what did I receive? 2) what did I give? and 3) what troubles and difficulties did I cause? Reflecting on these questions can help us to develop compassion, appreciation, and humility.
Kaizen is a philosophy of implementing small steps to create significant improvement. Rather than taking on large and destabilizing innovations, when we want to change some aspect of our life, Kaizen suggests making steady and gentle efforts over time, thereby avoiding the psychic alarms that can easily lead to failure.
Living Fully with Illness (modeled after Meaningful Life Therapy in Japan), is an inspirational and educational program for those who are facing serious illness. The program is based on principles that include service, humor, creativity, education and more. The motto of the program is "Even though I am ill, I will not live like a sick person."
25% EarlyBird Discount available for the FIRST FIVE REGISTRATIONS.  (Offer ends June 1st.)
REGISTER TODAY TO GUARANTEE A PLACE IN THIS PROGRAM.
call us at 800-950-6034 or 802-453-4440
What You Can Expect
A Fresh Outlook.  During this program you'll have a chance to question some of the basic assumptions that are commonly shared about our lives and our relationships.  Japanese Psychology offers a radically different perspective from traditional western mental health models, regarding our problems and our solutions, our mental health and our wellbeing.  The material is thought-provoking and interesting to consider.
A Basic Understanding of Japanese Psychology.  Morita Therapy and Naikan form the two primary building blocks of our Japanese Psychology curriculum.  Both of these modalities are broad and deep, and are worthy of long-standing study and practice.  But in this introductory program, we have presented the essence of this work, in a concise version, and in its truest spirit and fullest wisdom.
An Ability to Utilize Japanese Psychology in Your Day to Day Life. Though the principles we teach are profound in their implications, they are simple in their applications.  The concepts do not require extensive or intensive study.  They are user-friendly, and can be employed immediately, with noticeable impact.  You can quickly find out for yourself if the work is effective and promising.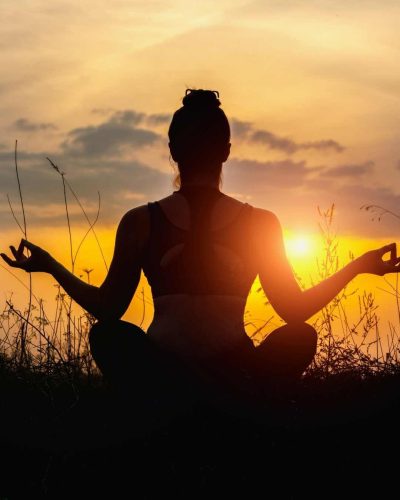 Teaching Staff
The training will be conducted by Gregg Krech and Linda Anderson Krech, MSW, both of whom have taught Japanese Psychology for 30+ years.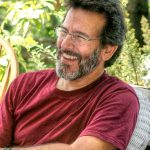 Gregg Krech is the founding Director of the ToDo Institute, editor of Thirty Thousand Days, and author of five books about Japanese Psychology, including Naikan and The Art of Taking Action.  Through Gregg's leadership during the past 30 years, the ToDo Institute has offered a broad range of online and residential programs that have been delivered to ToDo members as well as to diverse audiences around the world, including mental health practitioners, Buddhist communities, teachers and hospice workers.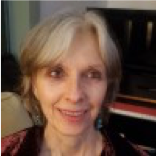 Linda Anderson Krech, MSW, is the Program Director of the ToDo Institute, author of Little Dreams Come True,  and a frequent contributor to Thirty Thousand Days.  Linda developed Solving the Food Koan, a program which incorporates the spirit and practice of Japanese Psychology into the world of food and eating.  She has extensive experience sharing Japanese Psychology with those who experience mental illness.
How it works
Meeting as a Group.  We will hold weekly zoom meetings for three consecutive Saturdays from 9am – noon (ET).  The time will be used for both presentations and group discussion.  These meetings will form the primary foundation of our work in this class.
Meeting Individually.  During the course of this 21-day program, each participant will have an individual session with both Gregg and Linda.  These sessions will provide an opportunity to discover how Japanese Psychology is relevant for developing your dreams or addressing your challenges.
Experiential Learning.  All of our programs are designed to be as experiential as possible and this program is no exception. Throughout this 3-week period, participants will be experimenting with a variety of practices, in order to more fully understand the nature of this work.  Experiential exercises may include sensory engagement, reflective exercises, attention practices, and more.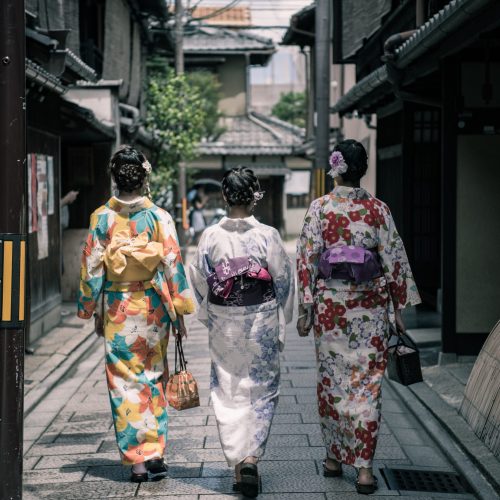 What You Will Pay
25% EarlyBird Discount available for the FIRST FIVE REGISTRATIONS.  (Offer ends June 1st.)
$295 if registered by June 1, 2023
($130 EarlyBird Discount
Standard Registration
$425 (Non-Member)
$375 (Member)
(To join the ToDo Institute, CLICK HERE)
Certification in Japanese Psychology
The ToDo Institute offers a credit-based process for Certification in Japanese Psychology.  The Foundations of Japanese Psychology is a required component of that certification process.  For further information about certification, or any other questions related to our programs, please contact us at todo@todoinstitute.org or call 802-453-4440.
Other Online Learning Opportunities
The ToDo Institute is a non-profit educational center located in the foothills of the Green Mountains in central Vermont.  We serve as a meeting place between east and west, where methods of Japanese Psychology blend with western culture to provide powerful tools for enhancing our lives.  The applications of our work bridge the gap between the spiritual, the psychological, and the practical.
We provide a credit-based educational process that leads to Certification in Japanese Psychology.  Those seeking credit for our online programs need to submit a journal, documenting their efforts with each of the daily exercises, along with a 1-2 page essay describing their overall experience with the program.
WHAT IS THE TODO INSTITUTE ALL ABOUT?
PO Box 50 / Monkton VT  05469
802-453-4440 / 800-950-6034