This essay was written by one of our members, Peter Smith, after he completed our Naikan self-reflection program.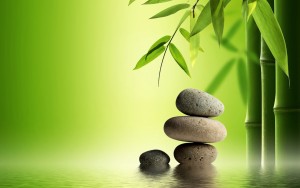 Last summer, due to economic circumstances, I lived with my mother and father. I was very nervous about this as the majority of the time my mother does not want me to live at home and I rarely want to live there as well. Just to put things in context, my mother is an alcoholic, addict, and, as I was growing up, was a rabid feminist who hated men and yet was utterly dependent on them at the same time. I am just as stubborn in many ways. I don't put up with a lot of nonsense from her and neither does she from me.
In June, I began doing daily Naikan reflection on my relationship with my mother and went year by year, circumstance by circumstance. I was absolutely amazed by the generosity of my mother throughout my life. My former therapy taught me to hate her and blame my problems on her. Yet with Naikan, I saw a very scared woman who constantly gave and gave at her own expense. Who changed a thousand pooply diapers and nursed me through all kinds of illnesses. And in myself, I saw a kid, a teenager, and a man who did nothing but take and complain and inconvenience her.
I sent her a thank you card and an an abbreviated list of the things she had done for me. This really freaked her out and she ended up complaining about it a great deal to my dad. I believe it scared her cause it was completely out of character for me to do something like that for her. But I just kept thanking her when I saw her and I told her I loved her and hugged her. Somewhere around July our relationship just started blooming like a flower. She calls me here and tells me she loves and misses me. I call her and send her letters. Did it solve all our differences? No. We are still apples and oranges. But now, I get to go home for Christmas to a mom who loves me and trusts me a little bit more and lets me talk to her about our lives.
Tags:
gratitude
holidays
naikan
Relationships