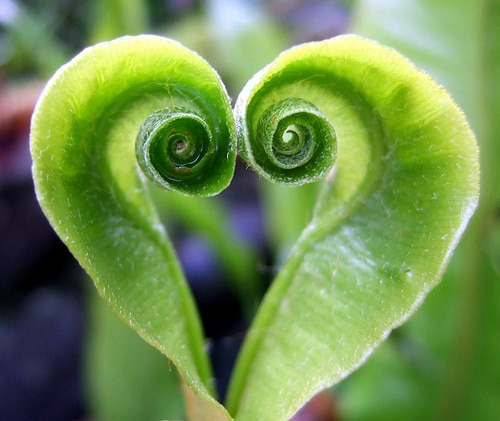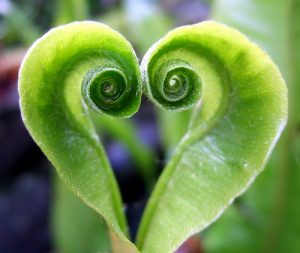 This beautiful article was written by our dear friend, Romie Georgia.

My mother was 96 years old when she died last month. This tiny woman, child of immigrants from the Ukraine, lived through two World Wars, the Great Depression, and countless economic and political upheavals. Her childhood was cruelly marked by a misguided radiation treatment, which destroyed her health and physical well-being. She never expected to live past the age of fifty (when both her parents died).  Had she died 46 years ago, I would be writing a very different story.
I grew up during the thrill of psychology's early promise, and we were a very modern family. When I seemed moody or sullen or jealous of my brother, help was available in the form of therapy. I began play therapy at a very young age and wandered through a succession of experts promising to relieve me – and my family – of myriad uncomfortable feelings.  As I matured, I hardened into the certainty that my mother was the true cause of my psychological problems. She was the villain in our family – the root of all our unhappiness and misery.
It was quite easy to build a case for the many ways my mother caused me difficulties. Her illness kept her in bed a fair amount of the time and I grew to resent the dark bedroom and silent house. She didn't cook much and got flustered and uncertain when she tried. My thoughts about her traveled well-worn paths:
She is clearly negligent in her motherly duties. No special projects or outings at our house. Why did I have to miss out
on the good stuff that normal families did? Why did I get stuck with this awful psychosomatic Mother instead of the superior healthy models that most of my friends had?
I detected in my mother toxic levels of inferiority and self-doubt and judged her conversations with friends and relatives as painful games of name-dropping and one-up-man-ship. By the time I was an adult, participating in a 12-Step program, I concluded that my mother's pain, fear, suffering, self-doubt, and insecurity had actually
migrated from her body to mine in utero while I was defenseless and unprotected. Being the child of such a woman had clearly ruined my life.
Even as an adult, I rarely took pains to disguise my contempt and resentment toward my mother. I decided that the vast gaps in my memories of childhood were due to the abuse and neglect I must have experienced. At times I was barely civil. I can remember angling my chair so as not to have to look at her while dining together;  just seeing my mother's face stimulated paroxysms of judgment and self-pity. I only began to see our relationship and our family dynamic differently when I learned about Naikan, a structured form of self-reflection, that invited me to explore this relationship using the following three questions:
• What have I received from my mother?
• What have I given to my mother?
• What troubles and difficulties have I caused my mother?
I first encountered Naikan at a Continuing Studies Class at Stanford University and quickly grasped what a practical and insightful tool it was for improving relationships. I had the opportunity to spend about an hour reflecting on my mother during a weekend retreat my husband and I attended.
But it was only several years later, after both my own daughters had attended week-long Naikan retreats at the ToDo Institute, that I finally committed to making my own seven-day retreat. The first day of the Naikan retreat
is devoted to one's mother, the core relationship for most folks. I was terribly worried about the scant recollection I had of my early years. Most of my memories seemed to be manufactured from snapshots straight out of my childhood photo album. And Naikan is all about specifics.  But bit by bit, I remembered. The reflection required that I consider our relationship from her perspective:
What was it like for my mother to have me as a daughter?
I slowly and very imperfectly began shifting away from my habitual focus on myself – my needs, my desires, my perceptions, my ideas . . .  The resolute focus and the long hours spent reflecting on my mother through each phase of my own 60 plus years of life gradually sculpted important changes in my understanding. I was coming to see a truer picture of our reality, one that helped me begin to let go of the story of my childhood and my family that had
dominated my life.
I noted that despite my mother's illness, I had been fed and clothed and housed throughout the years of my helpless babyhood. How many diapers had she changed, I wondered. Which vegetables and fruits had she pureed and fed me a spoonful at a time? I very clearly remembered all the lessons and enrichment I received: tap dance, ballet, girl scouts, and summer camps as a kid. Then as a teen: cello lessons, orchestra, chamber music, and music camp. For the
first time, I thought about the arduous scheduling and transportation that enabled me to attend rehearsals, recitals and concerts that were the foundation of my lifelong joy and participation in music.
Not only did my mom send me to an excellent college, but she also supported me when I breezed off to Mexico the summer of my first year and even when I dropped out of school and moved to California after my second year. What worries and anxieties did she endure? As a young adult, much of my travel, adventure, and shopping were courtesy of my mother. And in later years, she made it possible for me to purchase a home and was kind and generous to my own children.
When I came to reflect on the second question, "What have I given to my mother?" I found myself facing a huge
blank wall. Excruciating focus yielded little in the way of love, kindness, or appreciation I had ever offered to her.
Material gifts were likewise, pretty skimpy. In Girl Scouts, I made my mother a pair of trivets out of little stone blocks. I also brought her a painted bowl from Mexico made from a gourd. I found both these gifts while cleaning out her house after she died. They were precious evidence of the meager repayment I made in return for her lifetime of
generosity and caring.
What troubles and difficulties did I cause my mother? This third question forced me to take a hard look at reality.
My glib, well-practiced story about my deprived childhood had already taken a beating. I also had to face the inconsistency between my view of myself as a good and loving person and the indifference and habitual cruelty that I had dealt out to my own mother. My image of the "ideal mother" had blinded me to the mothering I had, in fact, received. Her support was there all along, but it didn't really register as long as I was preoccupied with my mother's deficits and my own misery. Now a mother myself, I could very easily imagine the pain of being on the receiving end of persistent judgment and disdain from one's own daughter.
I regret that it took me so long to bring the reality of my upbringing into focus and to understand the precious-
ness of my mother's love. Her long life became an unexpected gift – allowing me to make amends and heal some of the hurt. In the last few years, I was finally able to say thank you for her love and caring. I composed a scroll, listing more than 100 of my mother's gifts to me – as many as I could recall. I rolled it, tied it with a ribbon, and sent it to her in a tiny box. I apologized for my unkindness. The air cleared, the tension dissipated, and my mother and I began to feel complete together.
My mother spent the last few months of her life in hospice care. We got to hold hands, snuggle together, look
at old photos, and talk about the past with an intimacy and closeness that would have been unimaginable several years earlier. In looking back, the investment of time and energy made during my Naikan retreat was a sacred way of honoring the lovingkindness of my mother's life. The Naikan reflection helped to heal and transform our relationship, characterized for so long by resentment and tension. I wonder now if, when I am dying, my daughters and I will also be brought together through the bond that flows from our own reflections on each other. While cleaning out my mother's house, I found the little scroll I had made in the drawer next to her bed. It reminds me how grateful I am for my mother, for the possibility of becoming conscious in my relationships, and for the very gift of life itself.
Romola Georgia has worked in education, non-profit management, and municipal government. She is a cellist and a Master Gardener, specializing in edible and sustainable landscaping. Romola received her Certification in Japanese psychology through the ToDo Institute and teaches classes on procrastination and practical gratitude. She lives in Palo Alto, CA and may be reached at rgeorgia@gmail.com

Tags:
depression