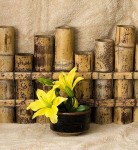 Use your errands to engage with the world. by Gregg Krech As you get organized for your day, in the morning, you may begin to make a mental list of things you need to do. Or maybe you make a physical list. Some of what you need to do may involve leaving your home and venturing out into the world. Generally, we don't look forward to errands in the same way we might look forward…
There will be more!
Nirvana and its huge array of tools are waiting for your carefully crafted content. It will embrace and enhance it while also giving it room to breathe and grow. Can you imagine a better home for your deepest thoughts, your greatest ideas, your best travel photos and anything else you want to share with the world? With Nirvana, the world will never know what hit it ;)

So bring out your diamond in the rough and let Nirvana find its luster.