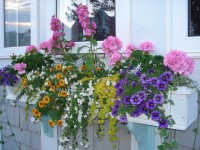 Many years ago I worked with an art therapist named Christine at a state psychiatric hospital. I still remember her quite well, partly because I was so envious of her. While I was floundering and a bit lonely at the time, she had a sweet husband, two thriving kids, a beautiful house, and a job that she valued. "My dream has come true" she told me one day. "I am living my dream. In fact,…
There will be more!
Nirvana and its huge array of tools are waiting for your carefully crafted content. It will embrace and enhance it while also giving it room to breathe and grow. Can you imagine a better home for your deepest thoughts, your greatest ideas, your best travel photos and anything else you want to share with the world? With Nirvana, the world will never know what hit it ;)

So bring out your diamond in the rough and let Nirvana find its luster.