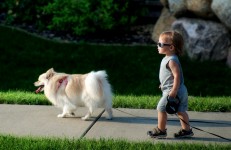 You're on one end of the leash. You're feelings are on the other end. Who's walking who? Many of us spend a great deal of our lives responding to our feelings with action or inaction – whatever our feelings might dictate at the moment. If we feel like eating a dessert, we eat dessert even though we are on a strict diet. If we don't feel like exercising, we stay in and watch TV instead.…
There will be more!
Nirvana and its huge array of tools are waiting for your carefully crafted content. It will embrace and enhance it while also giving it room to breathe and grow. Can you imagine a better home for your deepest thoughts, your greatest ideas, your best travel photos and anything else you want to share with the world? With Nirvana, the world will never know what hit it ;)

So bring out your diamond in the rough and let Nirvana find its luster.