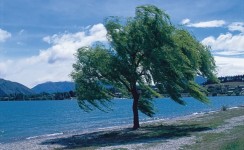 THE ESSENCE OF LIFE by Gregg Krech "The essence of life is that it's challenging. Sometimes it is sweet, and sometimes it is bitter. Sometimes your body tenses, and sometimes it relaxes and opens. Sometimes you have a headache, and sometimes you feel 100% healthy. From an awakened perspective, trying to tie up all the loose ends and finally get it together is death, because it involves rejecting a lot of your basic experience.…
There will be more!
Nirvana and its huge array of tools are waiting for your carefully crafted content. It will embrace and enhance it while also giving it room to breathe and grow. Can you imagine a better home for your deepest thoughts, your greatest ideas, your best travel photos and anything else you want to share with the world? With Nirvana, the world will never know what hit it ;)

So bring out your diamond in the rough and let Nirvana find its luster.