How much of the day do you spend sitting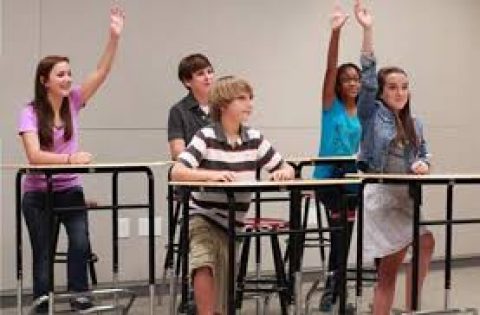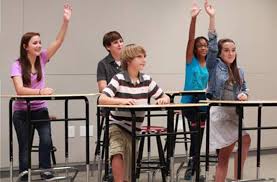 ?   You probably sit when eating, for example.  Sitting helps us to relax and savor our food, to eat more slowly and enjoy the experience. Those are good reasons for sitting.  And you obviously sit most of the time when you travel – in cars and flights (and often in airport waiting rooms). And when watching movies or TV.  And when using the computer, right?
But given what science has discovered about the health risks of sitting, it is time for us to reexamine how and when we sit.  Research has shown that sitting is as damaging to your health as smoking is. And even intensive exercise, after a day of sitting, does not undo the damage. So our entire sitting-at-a-desk-working-on-the-computer culture has been detrimental to our collective and individual health and we didn't know it.  Until recently. Now we know that sitting increases the risk of diabetes, cardiovascular disease, obesity and more.
So what should we do with this inconvenient and unsettling information? We could take a Kaizen approach and gradually begin to stand more and sit less. We could get up briefly every 30 minutes or so and get a glass of water, or look for something nice we can do for someone. That's a gentle way to begin reducing our time sitting down.
At a certain point, when standing made good intuitive sense to me, I decided to experiment with a standing-desk. I had to rig up my own system, but now I can work at the computer while standing up and I much prefer it. Of course I sit down from time to time, some days more than others, but it's more the exception than the rule. What about you? How can you shift the balance between sitting and standing?
As adults, we have a lot of good reasons to make these changes. But think about our kids, most of whom are expected to sit throughout much of their school day. Not only are children suffering from obesity and many other health concerns, but they often have an abundance of energy that can be hard to contain. Children are clearly not designed for a life of sitting. Standing provides more opportunities for stretching and changing position, which is better-suited to a child's nature. Researchers from Texas A&M University conducted a study involving three schools and 374 children. Students were given standing desks, with accompanying stools so they could choose whether to stand or sit. They found that standing students concentrated better and participated more actively in school. They also burned up to 25% more calories, with obese children burning up to 35%, just by standing.
So we can minimize our own sitting, whenever we have the chance. But we can also look for ways to help our schools take a leadership role with this issue.  Perhaps we can help to educate others, or raise funds, or advocate for the purchase of standing desks, which would help to nudge the tide of our sedentary society. I'm going to sit down for a few minutes and think about that!
Tags:
Health
Kaizen
Taking Action