A year ago my good friend, Trudy, began organizing a birthday party for her mother who is 100 years old today.  It was to be an international event (near Vancouver, Canada) with dozens of people attending from all over North America.  An inn was rented for the festive gathering, and plans were made for food, music and more.  Trudy and her family spent an enormous amount of time and energy organizing the event.  After all, it's not every day that your mom turns 100.
But then, an uninvited guest arrived – the Coronavirus.
A guest that has wreaked havoc all over the planet.  A guest that has interfered with travel plans, gatherings, holidays, business operations, schools and graduations.  A guest that has isolated people from their loved ones and friends.  A guest that has made people sick and claimed thousands of lives.
Nobody wants that kind of guest.  But he has arrived and made himself at home.
So Trudy has had to go with Option B.
Option B is also the name of a book I'm reading: Option B: Facing Adversity, Building Resilience & Finding Joy (Knopf, 2017), which is the recovery story of Sheryl Sandberg after her husband died unexpectedly in their home gym.  It's co-authored by Adam Grant, one of my favorite psychology authors.
There's a point, in the aftermath of her husband's death, when Cheryl is talking to a friend about how to handle "father-child activities."
"We came up with someone to fill in for Dave.  I cried out to Phil, 'But I want Dave.' He put his arm around me and said, "Option A is not available.  So let's just kick the shit out of Option B."
Most of us are now working with option B's (plural).  Videoconferencing (like Zoom) have become a popular Option B.  It is now the vehicle for Easter dinners, visiting grandchildren, business meetings, Saturday Night Live, church services, college classrooms and meditation groups.  My organization, the ToDo Institute, hosts a coffeehouse twice a month on Zoom (BYOCoffee).
For my musician friends, Option B is playing solo at home and maybe posting a recording on social media.  Professional musicians are broadcasting living room concerts on Facebook and asking for donations to help them pay for guitar strings and toilet paper.  Option B for going out to dinner is take-out (in some places) and then using a table cloth and your good dishes.
Option B for visiting your good friends and family (if they live nearby) may be waving to them through their living room window instead of hugs all around.
Trudy's Option B is to host her mom's 100th birthday party over Zoom.
When she broke the news to her mom, Eileen, that the party would have to be cancelled, but people could meet over Zoom, her mom said,
"Imagine a guest like that crashing our big party. But my birthday will still happen; I'll still turn 100. And now we get to have a different, once in a lifetime party." 
Trudy commented, on her blog, that "Eileen will have her birthday alone in her suite instead of a four-day celebration at the Union Club in Victoria. Disappointed, yes, but no complaints; rather, she invested time and effort into learning and practicing video conferencing, and video chat tools, so she can be with her family online, if not in person. None of us have ever once heard our mother say, 'I'm too old for that.'"
Option B isn't always easy to execute.
First, you have to accept that Option A is no longer an option.  You have to accept the reality of a situation that is disappointing.  That seems unfair.  Even cruel.  You have to accept that which feels unacceptable.  In Japanese Psychology, acceptance is a skill – a key element to mental wellness.  To accept something, you don't have to like it.  Nobody likes giving up Option A.  But you have to make peace with your loss.  And you have to stop resisting what you can't have.
Always remember one of the deep meanings of suffering: asking the world for something it can never give you.

                                                                               – Ajahn Brahm
Second, you have to come up with an Option B.  In most situations, there is another option.  But it's not likely to be attractive, as long as you are still attached to Option A.  Once you have fully abandoned Option A, you are more likely to come up with other creative options.
Finally, you need to pour all your energy into Option B.  You can only do this if you've truly abandoned Option A.  Otherwise you will continue to be seduced by the grief, self-pity and depression which comes from the loss of Option A.  One of the advantages of a second option is that you have someplace to put your energy.  You have a task or project to which you can devote yourself.
Within a few days after the cancellation, Trudy was busy organizing a virtual birthday party.  She contacted guests and began orchestrating the celebration:
"Many people are baking cakes; others are having celebratory dinners in her name; one grandson is cycling 100 km in her honor; another cousin is biking for 100 minutes instead of 60.  And this is my 100th blog post, which actually blows my mind."
I'm amazed at the creativity of so many people who are trying to quickly adjust to a new way of life.  They are developing and orchestrating Option B's.
Sometimes we have to quit our job to create space for a new job (or career).  Sometimes we have to end a relationship to create space for meeting someone new.  And sometimes we have to abandon our attachment to something the world can no longer give us, in order to devote ourselves to something else that offers a new possibility.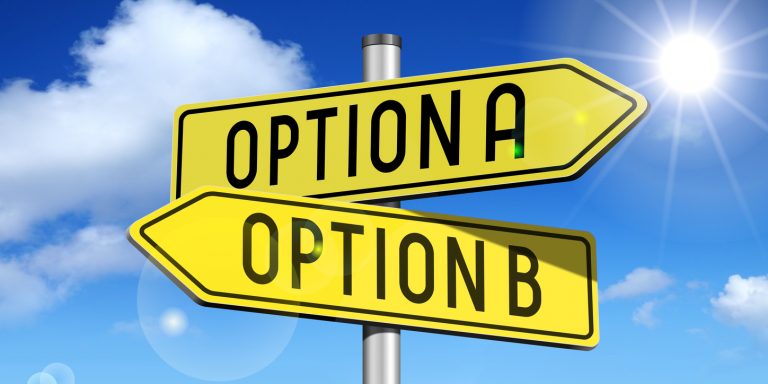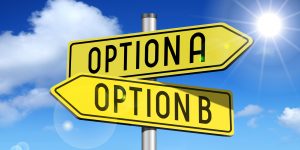 As we attempt to navigate this pandemic period of disappointment, challenge yourself to become a master of adaptability.  Adjust gracefully to the aspects of reality you don't like, but can't control.  Keep your spirits up, and your energy occupied, by working with reality instead of against it.
And if Option B doesn't work . . . . there's always Option ____.
Gregg Krech is the author of five books on Japanese Psychology, including The Art of Taking Action: Lessons from Japanese Psychology (2014).  He has been teaching and studying this work for the past 33 years.  He is currently teaching an online course called, "Working with Your Attention" and is the editor of the journal, Thirty Thousand Days: A Journal for Purposeful Living.
Tags:
Acceptance
resilience
Taking Action