Naikan: Gratitude, Grace and the Japanese Art of Self-Reflection
$14.95
This collection of essays, parables and inspirational stories explains what Naikan is and how it can be applied and practiced regularly as a personal method of self-reflection.
Description
Drawing on Eastern spiritual and psychological traditions, Naikan is a structured method of reflecting on one's life, one's relationships with others and the impact we are having on the world around us. Through Naikan we develop a natural and profound sense of gratitude for blessings bestowed on us by others and a healthy desire to find meaning in our life and inspiration to contribute to the happiness and welfare of others.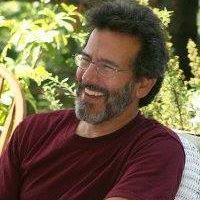 Gregg Krech
Gregg Krech has served as the Executive Director of the ToDo Institute since 1992. Gregg is one of the leading authorities on Japanese psychology in the United States and the author of several books including the award-winning book, Naikan: Gratitude, Grace and the Japanese Art of Self-Reflection (Stone Bridge Press).