The holidays pose so many opportunities for us to clarify who we are and how we want to live. Just think about the gift-giving aspect alone — how many presents should we give our kids? How many is enough? How many is too many? Should we push our budget into overdrive or hold firm to our limits? Should we give hand-made gifts to our siblings, even if we risk creating tension and confusion, or head to the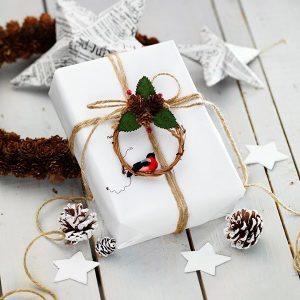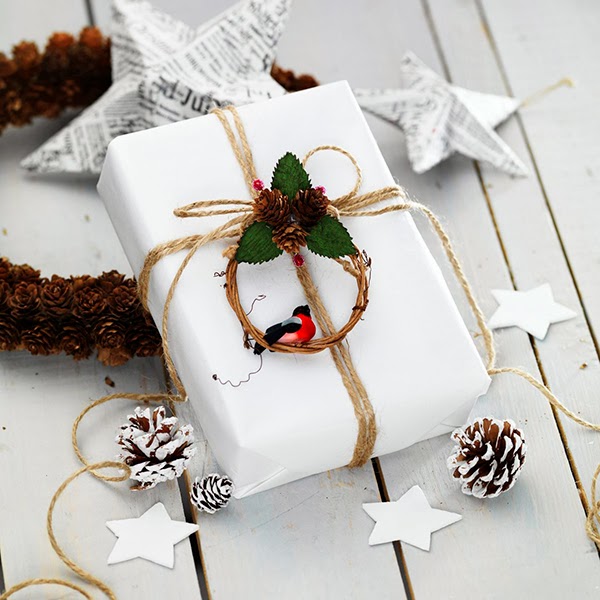 mall for a JC Penney special?
There are so many potential areas of conflict between partners, parents, and loved ones of all sorts, as we make our way through the holiday season, each of us with our own perspective, expectations, values and histories. Let's be gentle with each other as the holiday unfolds and look for moments to savor and to appreciate.
Where will be find these moments? Are they automatically revealed when presents are opened? Will a mountain of holiday gifts translate into a mountain of appreciation? We all know that life is not always this simple. In fact, it could be argued that the more we have, the less we savor. At least sometimes that's the case. Factor in a simmering sense of entitlement, and our sense of appreciation can become jaded. A tendency to compare our gifts with others can breed resentment. There are so many factors that can detract from our ability to savor and appreciate the gifts of life. What to do?
A sense of gratitude doesn't develop overnight, but in our everyday lives we can bring our family's attention to what we have rather than what we lack. We can take moments, here and there, to recognize our good fortune and the support that holds our lives together. For example, before dinner we can pause to think about our day, with a question such as "who helped us have a good day today?"
When our family considered this question, each person might identify someone who played a positive role in the unfolding of their day. Perhaps Bi's friend gave her a piece of gum. Or Chani's basketball coach took time to help her with her shooting. Maybe one of our members sent along some kind words to me, or our lovedog, Barley, made us laugh with his mouth overflowing with toys. The more we can direct our attention to what's going right, the more normal it starts to feel, carrying through to the holiday season.
When our girls were young we introduced an element of mindfulness on Christmas morning, which did not seem to detract from the fun – in fact, it added significance and elevated the importance of each gift. After examining the intriguing and beautifully wrapped gifts under our tree, we would take turns giving the spotlight to one of us at a time. That person would unwrap one of their mysteries while the rest of us gave them our attention. That was our opportunity to savor each present as it entered our family. After the gift had been examined and admired, and a word of thanks was offered (even to absent gift-givers), the next person would select theirs and on we'd go.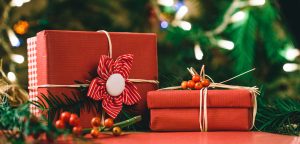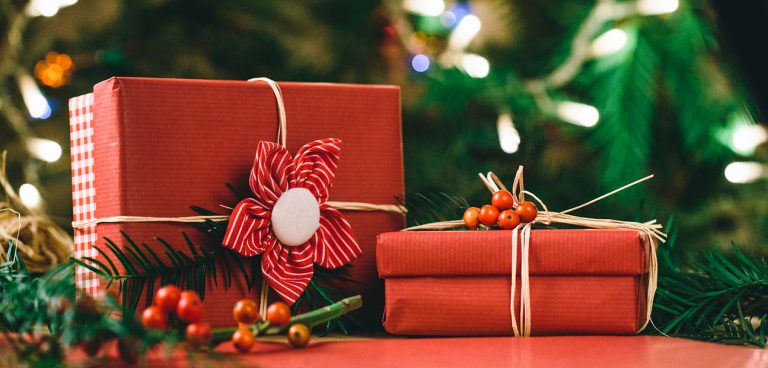 The process of opening gifts this way takes longer, but why would we want to rush through this long-anticipated special time? We all know that things don't bring us happiness. We get used to them quickly, the thrill wears off fast, and we're on to the next thing that we'd love to own. But the act of giving gifts is a lovely process. It's our symbolic way of saying "I love you and want you to be happy". And even though the glow fades quickly, there can be a brief burst of happiness when we acquire those new things. It's the getting of things that holds most of the excitement, not the having of things. So if we're going to do an exchange of gifts, we might as well highlight those moments and make the most of them.
On the heels of the holidays is a new year. "Hard to believe another year has passed so quickly." is a common refrain these days. We can't slow down the clock or budge the calendar, but we can find ways of savoring our moments so that we inhabit them more fully, rather than racing through them. That creates an expansiveness that seems to enhance our time. We can direct our attention to the moment that's unfolding and create a greater likelihood of gratitude and awareness. We've mentioned elsewhere about our process of decorating the tree, again with an attempt to bring significance and meaning to the process.
We'd love to hear about your own ideas and experiences for savoring and appreciating the holidays.
Enjoy your gifts. Give to others. Be the gift yourself.
Happy Holidays!
Tags:
gratitude
Mental Wellness
Mindfulness