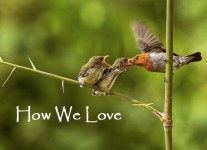 "As long as we hold fast to our ideal of what we deserve from the world, we blind ourselves to the gifts we are receiving. We look back on our childhood and notice what could have been done for us and given to us, that we think would have made us happier. The gap between our reality and our ideal of what it should have been like attracts our attention like a magnet. But to…
There will be more!
Nirvana and its huge array of tools are waiting for your carefully crafted content. It will embrace and enhance it while also giving it room to breathe and grow. Can you imagine a better home for your deepest thoughts, your greatest ideas, your best travel photos and anything else you want to share with the world? With Nirvana, the world will never know what hit it ;)

So bring out your diamond in the rough and let Nirvana find its luster.