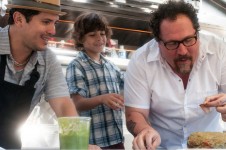 Movie Review Chef – What Can We Learn About Passion and Purpose? The central character in Chef is Carl (played by John Favreau) – a man who has a passion for cooking. A man who has found his purpose. The problem is that he hasn't found the right place to carry out that purpose. As the film begins he is the head chef at a posh restaurant where he is at odds with the owner,…
There will be more!
Nirvana and its huge array of tools are waiting for your carefully crafted content. It will embrace and enhance it while also giving it room to breathe and grow. Can you imagine a better home for your deepest thoughts, your greatest ideas, your best travel photos and anything else you want to share with the world? With Nirvana, the world will never know what hit it ;)

So bring out your diamond in the rough and let Nirvana find its luster.