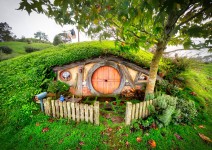 Make Yourself at Home in the Unknown Dzigar Kongtrul We are most at home in our own home.  We have arranged everything according to our preferences.  And when we come home from dinner at a friend's, or the movie theater, we know exactly where everything is.  Because we feel at home in our home, we also give ourselves permission to relax.  We may leave our socks on the floor or a glass by the sink…
There will be more!
Nirvana and its huge array of tools are waiting for your carefully crafted content. It will embrace and enhance it while also giving it room to breathe and grow. Can you imagine a better home for your deepest thoughts, your greatest ideas, your best travel photos and anything else you want to share with the world? With Nirvana, the world will never know what hit it ;)

So bring out your diamond in the rough and let Nirvana find its luster.